Should you buy Peloton´s dip? Here are smart money signal you cannot ignore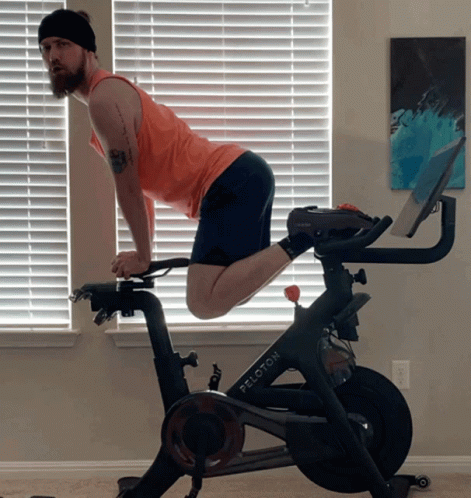 In 2011, Netflix stock was down 70%, then announced convertible financing headed by Jay Hoag. Jay Hoag performed the same thing for Peloton ten years later, a few weeks ago in November 2021, buying more than 70 million USD in shares. Jay serves on the boards of both PTON and NFLX, and its VC fund now owns more than 5% of Peloton. That's some powerful insider signal from a VC legend...
During the early days of the epidemic, Peloton was an obvu¿ious winner. Gyms were closed, and Peloton provided the closest substitute to a high-end spinning boutique class or general gym exercise for those who could afford the equipment and the online monthly subscriptions for the interactive sessions.
This year has been challenging for Peloton, and we're not just talking about fitness locations reopening. In May, Peloton announced a voluntary recall of their treadmills after more than 70 accident complaints involving children and pets, including one death.
This summer brought more unpleasant news. The stock dropped after a rare quarterly shortfall, followed by troublesome near-term forecasts. A larger-than-expected price drop on Peloton's iconic bike also startled investors. Following the latest quarterly report, the business announced a hiring freeze, followed by news of a $1 billion stock offering, despite management's statement on the results call that it was not trying to raise funds. Overall, recent events reflect an image of a corporation in disarray, mainly because it spent much on marketing at a time when demand was declining.
Another significant COVID-19 wave might slightly lift the stock. However, Peloton's most recent quarterly report shows that the firm must find out how to continue its momentum in a regular commercial climate.
So why bother with this stock?
First, because board member and legend Jay Hoag just bought 70 million USD in shares. Second, Peloton ended fiscal 2021 with 2.33 million connected-fitness subscribers, more than tripling year over year. By next summer, it hopes to have 3.63 million connected-fitness members. The number of people who pay for digital subscriptions but do not possess Peloton devices will likely increase much quicker. Peloton the business has outperformed Peloton the investment. Churn is relatively low, with a 12-month retention rate of 92 percent. The recent $400 price decrease on its original bike — down to $1,495 or $39 per month with 39-month financing — likewise does not cause concern. Lower price points are required for the product to enter the mainstream.
Are you enjoying this content? If yes then please support me to keep going, by subscribing for just $5/month, and get exclusive access to our Slack workspace.
The stock has lost over 70% of its value since its high in January, and is now back at the valuation it had in May 2020 just after the pandemic started, but it is still not 30% the firm it once was. After a year of disappointments, I follow Jay in believing it can outperform the market. Peloton fares 13 points on the Rookie Investor framework, which put it in the top 30% of my watchlist thanks to its good moat, and strong grit. Peloton is at the intersection of at-home fitness convenience and the creator's economy (Peloton instructors are now celebrities). The former is an endless source of optionality. I have a small position today, and I am adding to it.
The author of this post owns shares of PTON. The Rookie Investor recommends PTOn. The Rookie Investor has a disclosure policy. This article by The Rookie Investor is not financial advice as it does not take account of your objectives, or your financial situation. We aim to bring you long-term focused analysis driven by fundamental data. Note that our analysis may not factor in the latest price-sensitive company announcements or qualitative material. eToro is a multi-asset platform which offers both investing in stocks and cryptoassets, as well as trading CFD assets. Please note that CFDs are complex instruments and come with a high risk of losing money rapidly due to leverage. 67% of retail investor accounts lose money when trading CFDs with this provider. You should consider whether you understand how CFDs work, and whether you can afford to take the high risk of losing your money.
Have feedback on this article? Concerned about the content? Get in touch with us directly.